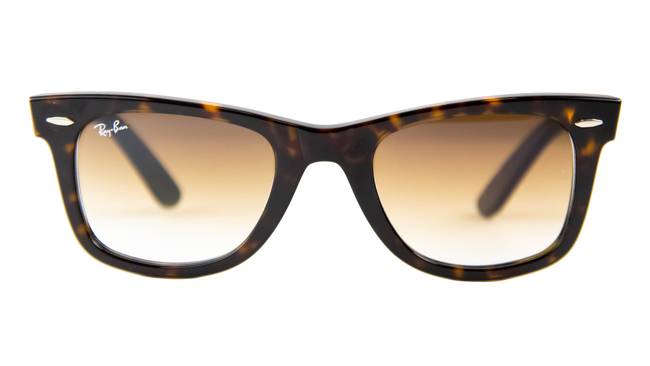 [[ product.name ]]
Size of glasses

Lens size for glasses
[[ product.size1 ]]mm

Bridge size
[[ product.size2 ]]mm

Tail size
[[ product.size3 ]]mm
[[getPriceByRate(product.price)]] [[window.currency]] AMD
[[ product.name ]]
[[product.code]]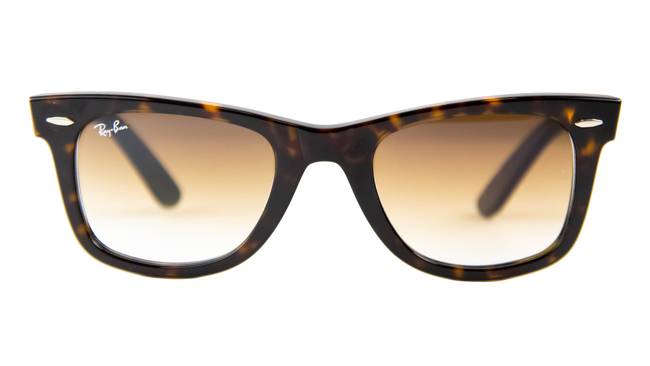 [[product.name]]
[[getPriceByRate(product.price)]] [[window.currency]] AMD
[[product.code]] | [[product.slug]]
---
+[[getPriceByRate(extraPrice)]] [[window.currency]] AMD
---
Total cost
[[getPriceByRate(product.price + extraPrice)]] [[window.currency]] AMD
[[product.name]] [[product.code]]

The American-Italian brand Ray-Ban is an iconic eyewear brand which always dominates the eyewear bestseller lists around the world. Timeless style, authenticity and freedom of expression are the core values of Ray-Ban. Ray-Ban Wayfarer Classics are the most recognizable style in the history of sunglasses. RB 2140 902/51 sunglasses have clear gradient brown lenses and polished tortoise frame. This full-rim square frame is made from acetate (high-quality and lightweight plastic). The lenses have 100% protection from sun UV rays. Nose pads are fixed and create maximum comfort because they spread the weight of the glasses across a greater area instead of having it concentrated on smaller points like adjustable nose pads. v
None
The American-Italian brand Ray-Ban is an iconic eyewear brand which always dominates the eyewear bestseller lists around the world. Timeless style, authenticity and freedom of expression are the core values of Ray-Ban. Ray-Ban Wayfarer Classics are the most recognizable style in the history of sunglasses. RB 2140 902/51 sunglasses have clear gradient brown lenses and polished tortoise frame. This full-rim square frame is made from acetate (high-quality and lightweight plastic). The lenses have 100% protection from sun UV rays. Nose pads are fixed and create maximum comfort because they spread the weight of the glasses across a greater area instead of having it concentrated on smaller points like adjustable nose pads. v
OUR SERVICES
Call +374 94 085115 and our service specialists will gladly provide you with the necessary advice and answer all your questions.
Delivery in Yerevan is made within 1-2 working days. Delivery is free for purchases of AMD 7000 and above, and delivery costs AMD 500 for purchases up to AMD 7000. Delivery in the regions is made within 3-4 working days through Hay Post, the cost is AMD 500. Deliveries are made from Monday to Saturday.
We offer installment sales starting from AMD 50,000 for a period of 36 months. Repayments are carried out using a system of equal repayments. When making the installment, also bring your passport (or ID card) and social security card.
As part of the after-sales service, we provide advices on the issues that arise during wearing of eyeglasses or contact lenses, as well as a service for correcting technical problems of glasses in case of possible incorrections.
Preparation of eyeglasses
In the Lumiere Optics specialized laboratory, optical glasses are made precisely according to each customer's prescription. After preparation, the accuracy of the glasses is tested using specialized devices.
Ophthalmological services
Visiometry, autoreflectometry, biomicroscopy and ophthalmoscopy examinations are performed in the Lumiere Optics chain of stores.